---
Willkommen - 你好 - Welcome - Bienvenu - добро пожаловать
selamat datang - hoan nghênh
Contact us for a free of charge consultation to discuss what we could offer your company or organization.
---
"Once Chinese consumers have become accustomed to a certain brand, no matter whether it be cigarettes, soap or tooth paste, they are the world's most loyal customers, and they will support a brand with a degree of unanimity and faithfulness which should bring tears of joy to the eyes of the manufacturer."
Carl Crow, Four Hundred Million Customers (1937) 17-18.
---
We welcome
Our Business
Our Support for you
Access new markets

Create economies of scale and increase your competitiveness

Improve the image of your company, within your home market too

Build on market trends and monitor what the competition is doing, to anticipate new products

Establish new Services

Expand your own offering, or ensure its significant and continuous improvement

Enrich your company's management style and its activities by exploring what people do elsewhere in the world

Enhance the attractiveness of your company to talents, and retain them with innovative projects,

Get closer ties to foreign customers

Forestall the development of competition, including in your domestic market
---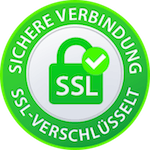 ---
MATA HARI
+++ just released +++
Watches measure time. They give time and thus the beautiful moments of life a special meaning. Bruno Söhnle watches not only show the time precisely, they also give time a new dimension with their special aesthetics and technical perfection. Time is perceived differently. Every time you glance at these beautiful watches, time will stop for a moment. Watchmakers have combined beauty and function in the name of Bruno Söhnle for more than half a century.